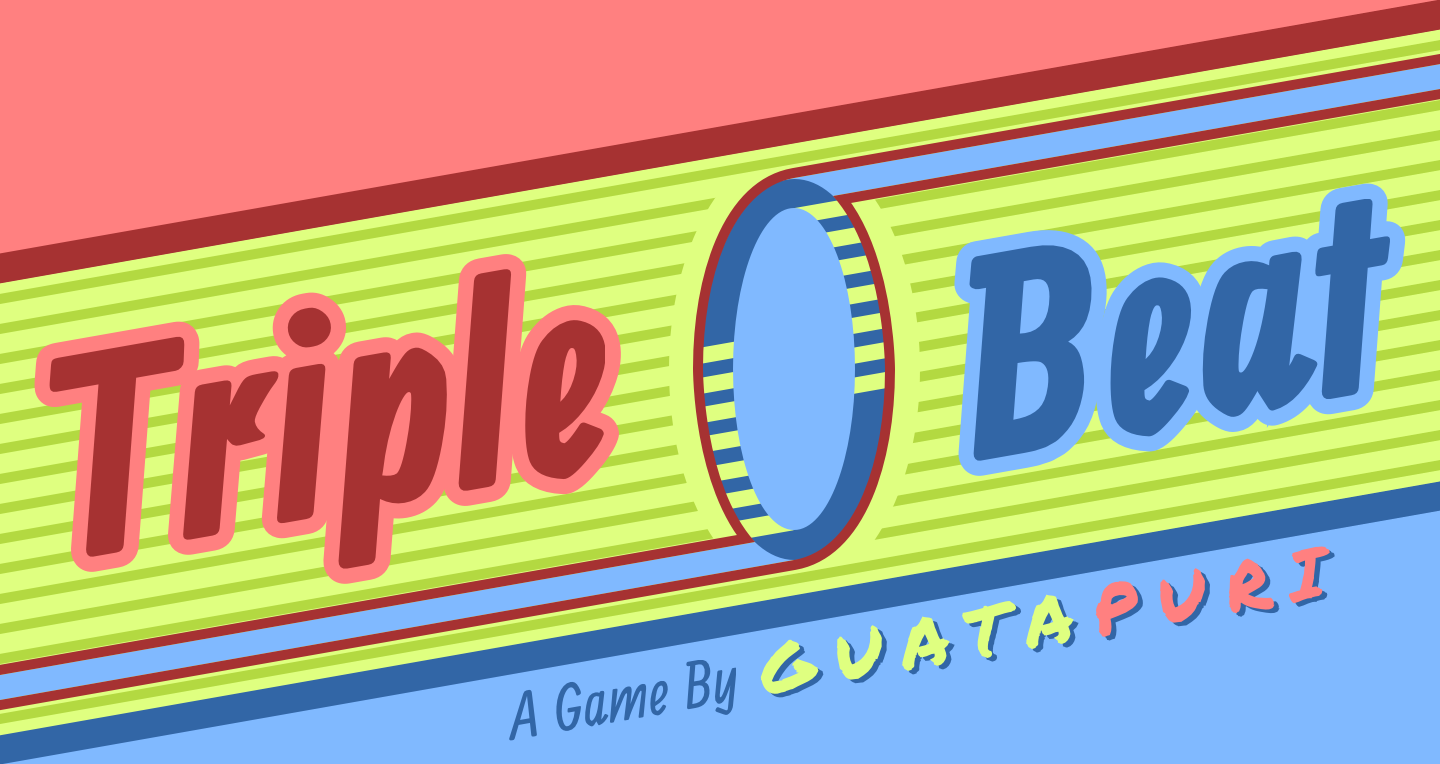 Triple Beat
A downloadable game for Windows, macOS, and Linux
Simple rhythm game where you hit lines as they reach the center triangle. Keyboard controls are "W" for up, "Left Arrow" for left, and "Right Arrow" for right.
There is also a jank map editor built-in triggered by typing "<3" on the title screen. Maps are saved in the Data folder (differs by platform) within StreamingAssets > CustomSongs > SongName. The file format is pretty self-explanatory once viewed in a text editor if you look at the existing maps.
This game was made over three days for Summer Slow Jams 2019, hosted by PIGSquad. The theme was "3-Button, 3-Color". Hope you enjoy!
Install instructions
Just unzip the files somewhere and you'll be good to go!
On Mac, run the application "Triple Beat".
On Windows, run "Triple Beat.exe", and make sure that the included files are all in the same folder.
On Linux, run "Triple Beat Linux.x86_64", and make sure that the "Triple Beat Linux_Data" folder is in the same folder.